HOW TO LINKEDIN
THE ONLY LINKEDIN COURSE YOU WILL EVER NEED
Empty space, drag to resize
A comprehensive 6-week live course designed to help you harness the power of LinkedIn for professional growth and career advancement, led by Ankur Warikoo.
6 WEEKS OF LEARNING


Master the art of LinkedIn. Learn the essential skills and strategies to leverage LinkedIn's vast network, build a compelling personal brand, and unlock new opportunities.
100% SCHOLARSHIP


The course is designed to be a live learning experience for the Founding Batch.
The selected 30 creators will receive 100% scholarship.
BY WARIKOO AND TEAM


Understand everything that warikoo and team deployed to grow his LinkedIn presence to 2M+ followers and consistently one of India's top LinkedIn creators.
COHORT EXPERIENCE


Learn with fellow LinkedIn creators through a combination of pre-recorded content, live classes, guest lectures, and community sessions.
ABOUT THE COURSE



Whether you're new to LinkedIn or have already taken your first steps on the platform, How To LinkedIn is carefully designed to provide you with the core knowledge and strategies on leveraging LinkedIn to its full potential.
From fundamental concepts to advanced insights and strategies, this course will deep-dive into everything you need to maximize your LinkedIn presence, such as:
Understanding the essence of why you are creating content on LinkedIn.
Identifying and targeting your ideal audience.
Carving out your niche and positioning yourself as an industry expert.
Generating a continuous stream of engaging content ideas.
Unveiling the secrets of maintaining consistency on LinkedIn.
Harnessing the power of data analytics to grow your network.
Understanding how LinkedIn can help to further your corporate career, or build a personal brand, or help your business/startup or generate leads for your freelancing career.
UNDERSTANDING ALL OF THE ABOVE VIA A TRIED AND TESTED PROCESS THAT WORKS!
'HOW TO LINKEDIN' IS FOR YOU IF...

You do not know how to establish a strong professional presence and expand your network on LinkedIn.
Wish to further your freelancing career and use LinkedIn to generate leads.
You struggle to use LinkedIn for your business/startup - whether for hiring talent or

acquiring

customers.
You have no idea how to use LinkedIn as a content creator or to further your personal brand.
You constantly find yourself running out of ideas when it comes to creating engaging content.
You find it difficult to expand your network and increase your visibility, despite being active on LinkedIn for a long time.
WHAT'S IN THE COURSE?
Starting August 2023, this 6-week course comes with EVERYTHING you need to know about LinkedIn!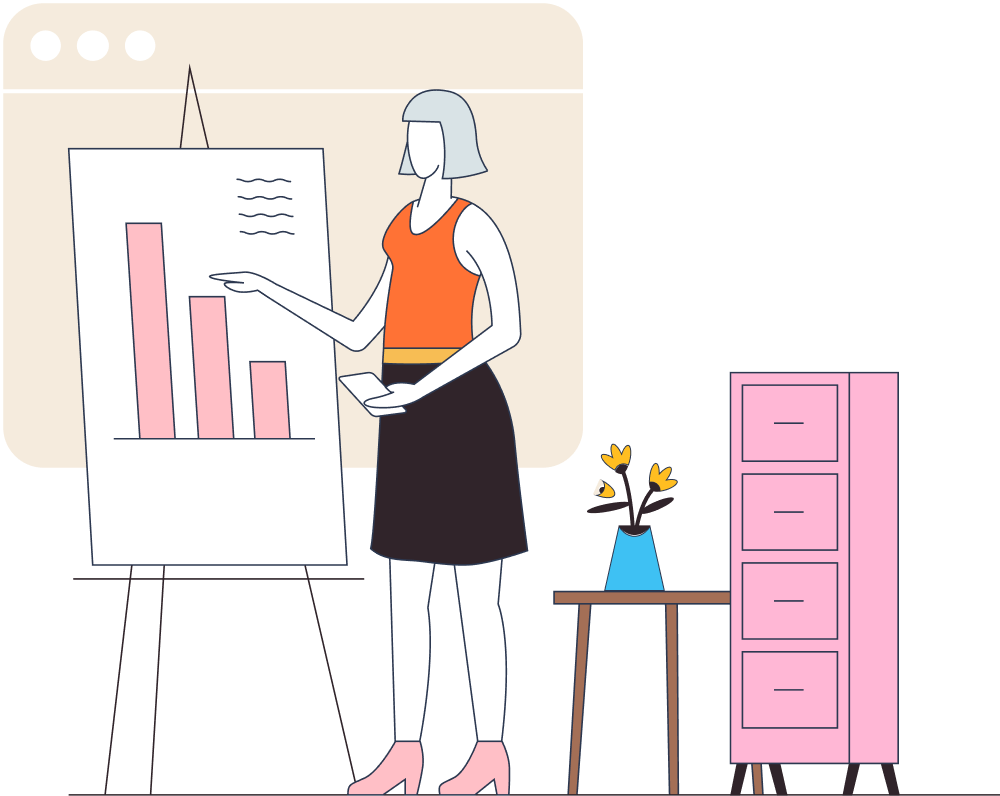 You will understand 'why' you are creating a personal brand, 'what' will be a part of your personal brand, and 'who' you can target it towards. An introsepective reflection into your professional persona.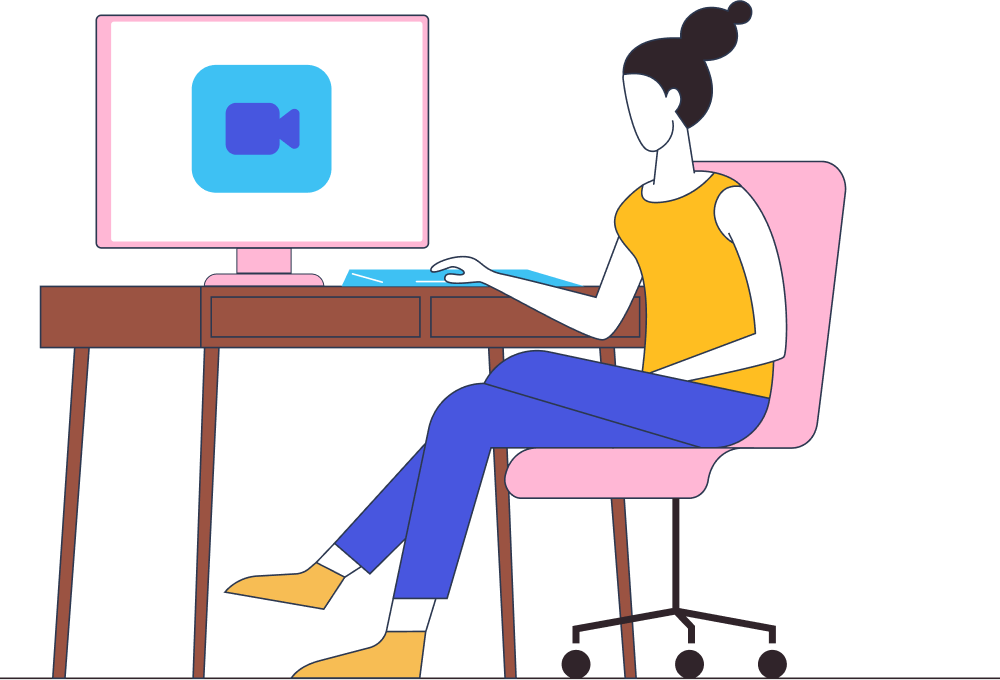 Unlock the secrets of designing an effective content creation process.
Understand LinkedIn's algorithm and data analytics to leverage metrics to fuel your growth.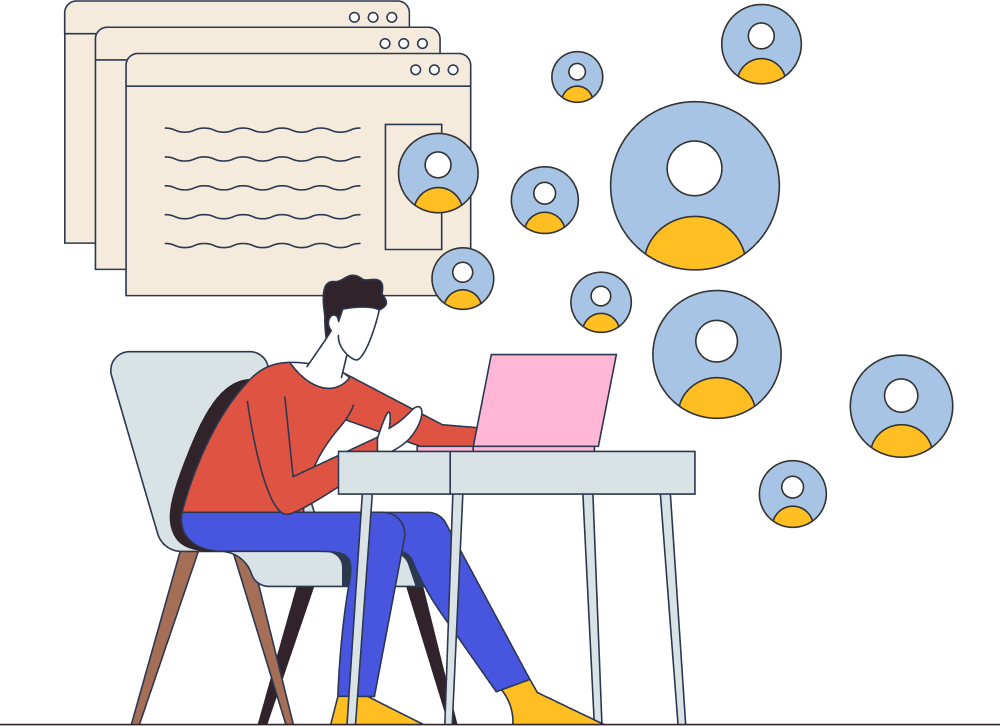 Capitalize on your LinkedIn game to further your career, startup, freelancing gig or personal brand.
Create a practical blueprint to achieve your goals and propel your success on LinkedIn.
MEET YOUR INSTRUCTOR
Ankur Warikoo
Ankur has been creating content on LinkedIn for the past 10 years. He started in 2013 with zero followers. Today with 2M+ followers on LinkedIn he is consistently ranked as one of the top profiles globally.

Overall, he has a following of 9.9M+ across different social media platforms. He is only the 4th person in the world to have 2M+ followers across LinkedIn, Instagram and YouTube.

warikoo is currently building his education startup WebVeda, which offers online courses for young professionals to get life-ready.

ABOUT THE 'FOUNDING BATCH'
The founding batch for How To LinkedIn will bring together 30 creators, chosen to attend the 6-week extensive live course experience - while getting access to special privileges such as 1:1 interactions, creator kit, and much more. All this, at a 100% scholarship!
Weekly live classes with warikoo and team
100% scholarship (no fees at all)
Community sessions and peer learning
Graded assignments with feedback
Guest lectures with LinkedIn creators
Certificate of completion
PICK YOUR PLAN
How To LinkedIn
Live by warikoo & team

₹29,999/-
100% Scholarship
Weekly live classes

Weekly COMMUNITY SESSIONS

Live GUEST LECTURES

EXCLUSIVE PEER COMMUNITY

Assignments and grading

RECORDED COURSE CONTENT

CERTIFICATE of completion


lifetime course access

How To LinkedIn
Self Paced
Learn at your own pace.
Anytime. Anywhere.
Coming Soon


RECORDED COURSE CONTENT

Monthly live Q&A sessions

VIRTUAL CREATOR COMMUNITY

Notes and assignments

Certificate of Completion


Lifetime COURSE Access
Empty space, drag to resize
FREQUENTLY ASKED QUESTIONS
Do I need to have a LinkedIn account before applying to the course?
A LinkedIn account is a prerequisite for applying to the course, but the number of followers you have will not influence the selection procedure.
Is this going to be a live or pre-recorded course?
The course is a combination of pre-recorded content and live classes. Each live class will have some pre-work, as applicable. The entire course comprises three modules, with a total of 6 live sessions. The course also comprises community sessions and guest lectures that will be held live.
What is the time commitment required for the course?
Approximately 4 hours of time commitment per week is required. This includes going through the pre-recorded resources, attending the live classes and community sessions, as well as completing the assignments.
When and where will the live classes be hosted?
The live classes will be hosted via Zoom. The other details will be shared with you once the batch is finalized.
Can only individual creators apply?
Both individuals or a group/team of a creator working together can apply. However, the course-related perks will be limited to one account.
I am not from India. Can I also apply to the course?
The course content will be in English, but since the batch will be dominated by Indians, there may be some discussions or banter in Hindi. We will accommodate English subtitling for all recorded sessions as well. If language is not a constraint for you, we would love to invite your application to the batch.
Applications Open - 10th July 2023
Applications Close - 17th July 2023
Interview Process - 15th July 2023 onwards
Enrollment Communications - 27th July 2023
Course Start Date - 31st July 2023 onwards
What is the evaluation criteria?
The candidates will be evaluated based on the application and the interview. The form aims to capture your enthusiasm, dedication and commitment towards getting started or generating an impact via your LinkedIn journey. The interview will be conducted for the shortlisted candidates only.
I have filled up the application form. What should be my next steps?
Sit back and relax! You will receive an automated mail with a response copy of your application which confirms that we have received your application. If you are selected for the next round, you will receive an email from us by 25th July 2023. Due to the high number of applicants, it would not be possible for us to send updates to each individual on the status of their application.
How do I know if I am shortlisted for the next round?
If you are shortlisted, you will receive a mail for the interview round by 25th July 2023. In case you miss responding to the mail within a period of 3 days, the application will be considered as disqualified.
Does the course come with a certificate of completion?
The participants will receive a certificate upon successful completion of the course.
How do I clear my doubts during the program, if I have any?
You will be added to a creator community specially curated for this course. We will also be hosting regular sessions with all the instructors to ensure all your queries are answered.
Subscribe to our newsletter now!
Get weekly updates on live streams, news and more right in your mailbox.
Subscribe to our newsletter now!
Get weekly updates on live streams, news and more right in your mailbox.